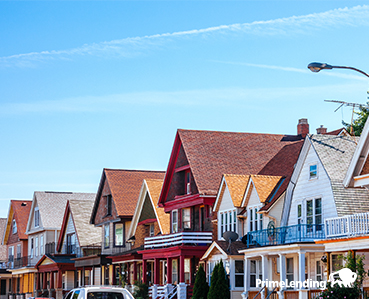 Bridging the Ownership Gap
As we celebrate National Homeownership Month, it's important to look at one of the many ways the entire housing industry strives to establish an inclusive, fair and equality-focused marketplace. Since 1968, The Department of Housing and Urban Development (HUD) has enforced the Fair Housing Act that ensures everyone is treated equally when searching for a place to call home whether it be through renting or owning.
Because of this policy, there are rights and responsibilities for all parties involved to ensure fair housing is maintained throughout America. In this blog, we will highlight what both sellers and buyers can legally expect under the Fair Housing Act.
What is considered discrimination?
According to HUD, "It is illegal to discriminate in the sale or rental of housing, including against individuals seeking a mortgage or housing assistance, or in other housing-related activities. The Fair Housing Act prohibits this discrimination because of race, color, national origin, religion, sex, familial status and disability."
What is prohibited?
As a seller or landlord, it is illegal discrimination to take any of the following actions:
Refuse to rent or sell housing
Refuse to negotiate for housing
Otherwise make housing unavailable
Set different terms, conditions or privileges for sale or rental of a dwelling
Provide a person different housing services or facilities
Falsely deny that housing is available for inspection, sale or rental
Impose different sales prices or rental charges for the sale or rental of a dwelling
Use different qualification criteria or applications, or sale or rental standards or procedures
Evict a tenant or a tenant's guest
As a mortgage lender, it is illegal discrimination to take any of the following actions:
Refuse to make a mortgage loan or provide other financial assistance for a dwelling
Refuse to provide information regarding loans
Impose different terms or conditions on a loan, such as different interest rates, points, or fees
Discriminate in appraising a dwelling
Condition the availability of a loan on a person's response to harassment
Refuse to purchase a loan
At PrimeLending, we believe homeownership is a fundamental aspect of the American dream and we are committed to providing equal and fair opportunity to every borrower we serve. As a nation, we're made stronger, thanks to our diversity, and it's our privilege to be of service to all families and help them achieve their goals of homeownership.