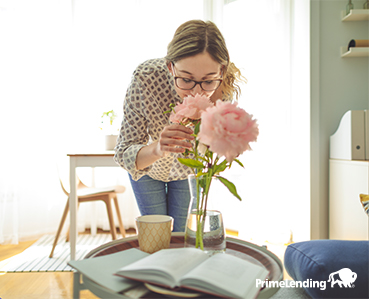 Whether you just moved into a new home and want to bring good energy into the space or feel like your current home needs a little extra oomph – we're sharing some of the best ways to bring good luck, good vibes and good energy to your space.
Changing Your Door Color
Changing the color of your front door is said to bring your home a bit of luck. There are a few feng shui rules you should abide by when you choose to update your door. If your front door faces a particular direction. According to feng shui, painting south-facing doors red or orange, north-facing doors blue or black, west-facing doors gray or white, and east-facing doors brown or green, is good luck.
Elephants
When it comes to good luck, there may be an elephant in the room – literally! Around the world, elephants symbolize fertility, good luck and wisdom. Adding elephant figurines or artwork to you home is said to bring good luck. An elephant with its trunk in an upright position is thought to herald good luck.
Horseshoes
A longtime symbol of good luck in many cultures, it's no surprise that this one made our list. Placing an iron horseshoe above one's front door is a classic way to bring good luck to your home. Make sure that your horseshoe is pointing upwards, so your luck doesn't run out!
Feng Shui
A popular way to bring good energy and luck into your home is the Chinese custom known as feng shui. Feng shui is the practice of arranging the pieces in your living space in order to create balance with the natural world. The goal is to harness energy forces and establish harmony between you and your environment. Want to learn more about the basic principles of feng shui and how to transform your home? Check out this helpful guide from The Spruce.
Fresh Flowers
Not only do fresh flowers add a happiness and joy into your home with their beauty, but they are also known for bringing good luck! Just be sure to avoid any flowers with thorny stems.
Bowl of Fresh Fruit
Fresh fruit is both tasty and lucky, according to some sources. Adding a bowl of fresh fruits home can help to ward off ward off bad luck, while also attracting prosperity and positive energy. Be sure to include lots of citrus in your bowl, as it's said to be a positive force.
We hope we've opened your mind to some of the great ways to bring good luck to your home!