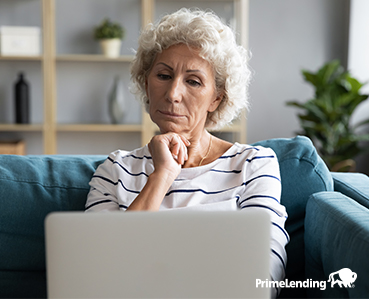 Refinancing your home can pay off in big ways for your personal finances. From consolidating debt or dropping mortgage insurance to locking in a lower interest rate or shortening your loan term, refinancing may be your ticket to a complete revitalization of your budget.
No matter your reason for refinancing, you want to be sure you're set up for success. Before you pick up the phone and call your lender, there are a few things you need to know to help you prepare.
Refinancing isn't free. There are costs associated with a refinance, much like the initial costs associated with purchasing a home. Costs and fees associated with a refinance include bank fees, appraisal fees, attorney fees and title insurance. You'll need to plan on paying closing costs up front, which typically range between 2 to 5% of your loan amount. Some lenders offer a no-closing-cost refinance option, but that's usually in exchange for a higher interest rate. A refinance calculator can help you determine just how much refinancing will save you, so you'll know how long it will take to recoup your closing costs. Make sure the costs of refinancing your home loan don't exceed the potential savings.
Savings should come quickly. Wondering if now's the right time for a home refinance? Do the math to determine how long it will take your savings to repay the costs of a refinance. Generally, you want your new interest rate to be about 100 basis points (or 1%) below your current interest rate.
You'll be starting at square one on paying off your loan. The longer you've been making payments on your home mortgage, more of your money is applied to the principal amount each month rather than interest. If you refinance, you'll be resetting the clock on your loan, which means most of your payments will go to interest once again. Do a side-by-side comparison of your current amortization schedule and your potential new amortization. How much longer will it take you to pay off a refinanced loan? If you're simply refinancing for the savings and plan to apply those savings back to your loan, refinancing may make more sense for you.
Determine the right loan for you. There are endless reasons why you may want to refinance your current loan. Perhaps you're hoping to lower monthly payments, shorten the life of your loan or pay off other debt —it's important to know what type of loan best fits your goals.
If you have equity, a cash-out refinance can be used to increase property value. Considering a home remodel or addition that will add value to your property? A cash-out refinance can be a smart move. This type of refinance allows you to take out a new mortgage for more than the amount you owe on your home and pocket the difference. Now most experts wouldn't recommend taking a cash-out refinance to pay for a vacation or other discretionary spending, but if you're planning to invest that money back into your home to increase value, a cash-out refinance makes sense.
Be prepared for paperwork — and lots of it. Refinancing takes quite a bit of work on your end, and you'll need to provide all the necessary documentation, like when you first financed your home. Required documentation varies depending on lender, loan type and personal financial situation, but some of the basics you can plan on needing include pay stubs, proof of insurance, W-2s, tax returns and 1099s, title insurance, your credit report, and a statement of assets and liabilities. Get ahead of the game and begin gathering these documents before you submit your refinance application. But don't be surprised if your lender asks for more.
Now that you know the basics of a home refinance, you can consider whether it would be the right move for you, especially if you've had a change in your personal financial situation, your home value has increased, or interest rates have gone down since you initially financed your home. Pick up the phone and call PrimeLending today to speak with a home loan expert in your area who can help you learn about your refinancing options.