It's moving time! Congratulations! You finally found your dream home and you're making the move. First things first, you need to get some things in order. Of course, you need to get electrical and utilities set up, but it's important to clean out, pack and organize so your move is nothing but smooth sailing.
If you're looking at years and years' worth of clothing, appliances and just stuff, we're rounded up our best tips lighten your load and make moving to a new home a breeze.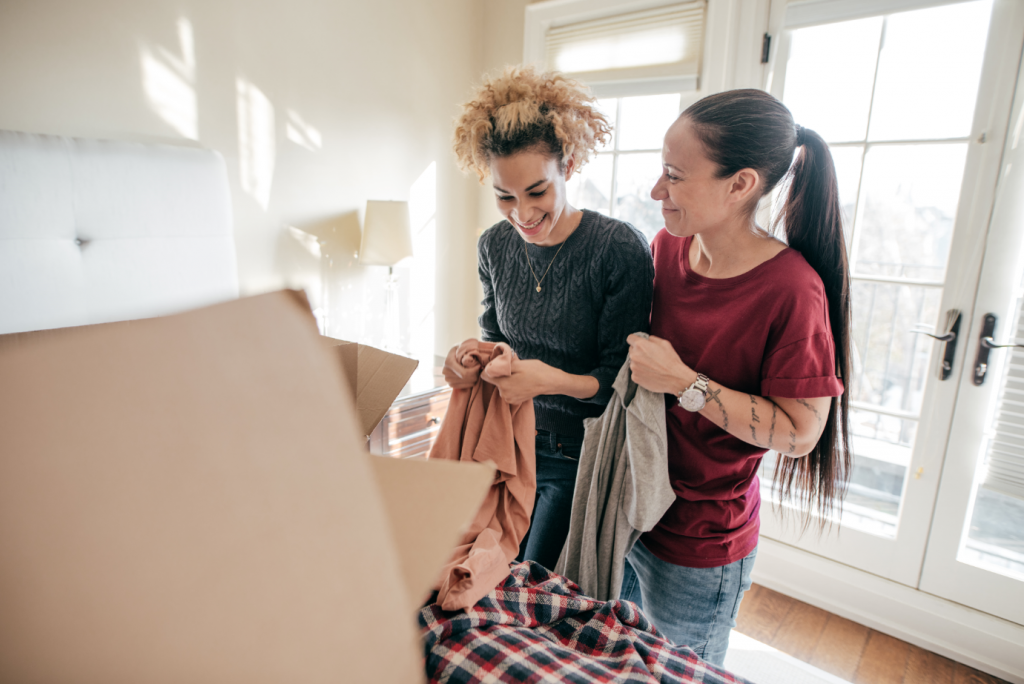 Yard Sale
Moving brings the perfect opportunity to get rid of things you no longer want or need. Having a yard sale is a great way to make some cash before the move, too! Go room by room and find anything that is still in good condition but just doesn't make the cut to the new place. Set a date a few weeks before your move so you have plenty of time to host your sale and pack what's left of your home up. Be sure to check with local city hall to see if you need any special permits to host the sale.
Donate
So, you've hosted your yard sale but didn't get to sell every item. It's a great opportunity to take whatever is left and donate it. The less you pack or plan to take, the less you have to unpack! If you don't want to go the yard sale route, as it does take some work and a weekend or two, take some time to clean out your closets and get rid of any clothing you don't wear and donate to a local clothing drive or homeless shelter.
Online Sale
If you want to do a sale but don't feel like hosting, why not go digital? Social media and online sites are the perfect way to get rid of items you don't want to move to the new place. Facebook Marketplace, Offer Up or 5 Miles and Craigslist are perfect examples. You can add all the details you need to and even categorize by item type.
Recycle
If you want to reduce your impact on the environment, be sure to recycle what you can! If you can't sell or donate what you have, find out how you can avoid it ending up in a landfill. Find out what is recyclable here.
If you are still on the search for your dream home and a way to finance, be sure to reach out to a PrimeLending loan expert today. They'll be able to answer any questions you have and find the best loan option to fit your needs.