When you're applying for a mortgage, you will need to provide a full set of documentation verifying your financial and personal life. It sounds overwhelming, but if you know what to expect, it is less painful than it sounds. Here's our overview to help you make the process as simple as possible.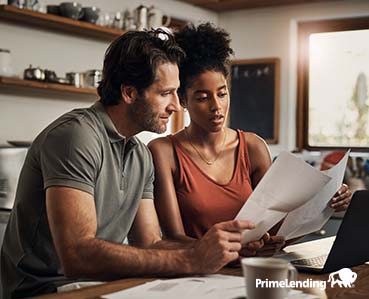 Before you start gathering documents, it's important to remember the following guidelines to ensure what you provide is acceptable. All documents provided must be:
Complete – If your bank statement or tax document is 6 pages long, all 6 pages must be provided, even if the pages are blank.
Legible – Faxes of faxes or copies with words running off the page may not be acceptable. Make sure the print is clear and dark enough to be read easily.
Unaltered – For example, blacking or whiting out words or numbers on a page is never allowed. Handwritten notes on a document are acceptable if the document in its entirety is completely legible.
When you apply for your mortgage, you should immediately begin to gather documentation and send in what you have – even if you're still compiling documents. I'm available to help if you have questions or run into any problems – I may even know an acceptable alternative.
Common Mortgage Documentation Requirements
The basic documentation all borrowers named in the application should be prepared to provide their lender includes:
Two Most Recent Years' Tax Returns/W2s
Two Most Recent Pay Stubs (within the last 30 days)
Other Income Records (e.g. Social Security, Disability, Pension, Distribution Income, Child Support, Alimony)
Two Months' Bank Statements (All Accounts)
Driver's License Copy
Homeowner's Insurance Information
Most Recent Mortgage Statement (Refinancing)
Homeowners Assoc. Dues or Fees Statement
Self-Employed Borrower Requirements
If you are a self-employed borrower, you should also be prepared to also provide:
Two Most Recent Years' Business Tax Returns
Year-to-Date Balance Sheet and P&L Statement
Two Most Recent Years' K1s
Investment Property Ownership Requirements
If you own any investment properties, you should be prepared to provide documentation including:
Lease Copies
Mortgage Statements
Tax/Insurance Documents
HOA Documents
Additional Requirements
There are literally hundreds of different scenarios that may require some form of additional documentation from a borrower. Here are some of the more common life events or situations which may call for more information:
History of Bankruptcy or Foreclosure
Divorce and/or Child Support/Alimony
Military Service
Receiving Gift for Your Down Payment or Closing Costs
In these situations, additional document requirements may include:
Bankruptcy Discharge Papers
Divorce Decree
Child Support/Alimony Orders
Certificate of Eligibility
DD214 Discharge Papers
Power of Attorney
Donor Gift Letter
You may also be asked to provide a Letter of Explanation to provide additional context for a given situation, such as credit-related issues, unusual bank deposits or gaps in employment history.
This may seem like a daunting task, but remember I'll be by your side to help guide you through the process, answering all your questions along the way to a hassle-free, on-time closing. If you're ready to get a home loan, contact a PrimeLending Home Loan Expert for more information or to get started.