A Better Way to Mortgage
Buying your first home should leave you happy, confident and feeling positive about your financial future. And it can with Loanplicity®.com Powered by PrimeLending®, our online resource center that explains the mortgage process in simple terms and prepares you for what to expect along the way.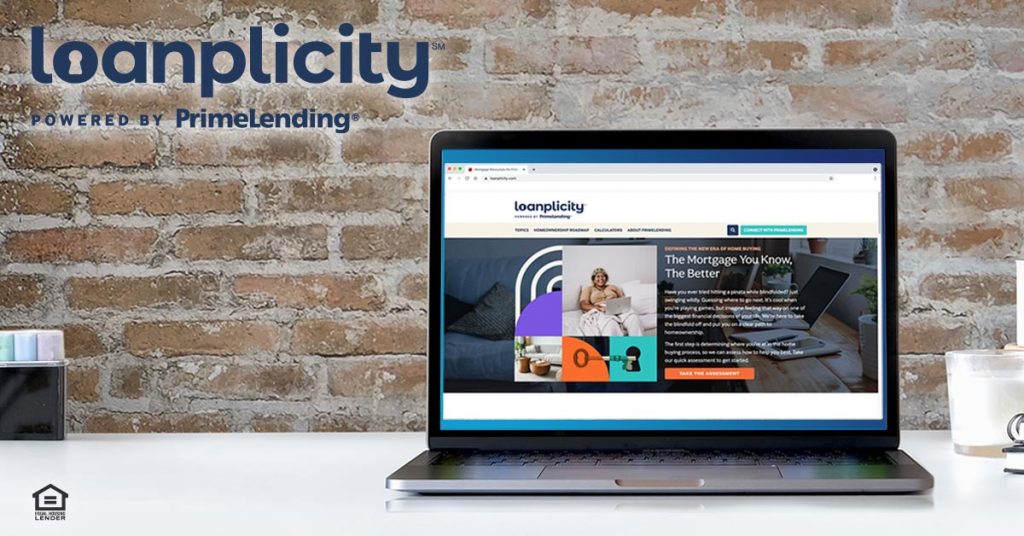 Learn the Loanplicity® Way
Doing your homework is the best way to get prepared for your journey to homeownership. That's why we recommend starting with our self-assessment, so we can determine where you're at in the home buying process, so we can assess how to help you best. Based on your results, you'll receive a free Loanplicity Lesson Plan, a knowledge-filled educational email series that explores homeownership-related topics and provides tools to help you reach your financial goals. Each Lesson includes activities such as:
Press Play
Quick, informative videos build your homeownership IQ.
Crunch the Numbers
Mortgage calculators so you can play around with the numbers.

Learn at Your Own Pace
Helpful listicles and valuable tips detail home buying insights.

Dig into the Details
In depth guides on various loan types and mortgage scenarios.
The goal isn't to talk you out of renting. It also isn't to convince you to buy. It's simply to help you understand the pros and cons of both so you can make the best decision for you and your future.
Loanplicity.com promises no big sales pitch or pressure – just the opportunity to explore whether homeownership makes sense for you.
Best of all, Loanplicity.com is available – whenever you want to continue your journey and learning about:
No matter where you are in the homebuying process, Loanplicity.com is there to help answer your questions. That's the Loanplicity way!