The season of giving is just around the corner, and one of the most popular ways to show your support to your community is by donating to a charity. If you're looking to support a worthy cause, there are a few things you should know to ensure that the charity receiving your donation is a reputable organization and your funds will be put to good use. Here are are suggestions for how to choose a charity to support.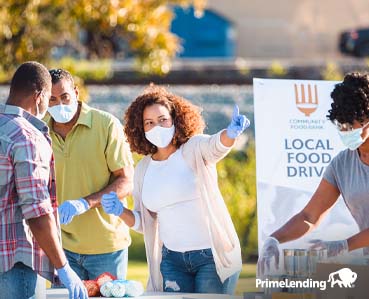 We've all heard of potential charity scams, and we should try to do our best to avoid them whenever possible! That's why we're providing our knowledge on how to make informed decisions on which charities to make your contribution to.
Who They Are and What They Do
One of the most important things to consider when looking to choose a charity to support is to be able to determine the legitimacy of a charity. The first step is to conduct a search on charities that support the cause you care about. Whether it's a social cause or supporting a particular community, research in this stage is key. When you're able to narrow your search down to a few different charities that seem promising, it's vital that each charity is able to articulate its mission, programs and past accomplishments. You can also use one of these resources to research charities that you're interested in: BBB Wise Giving Alliance, Charity Navigator, CharityWatch, and GuideStar.
Progress Report
If a charity is clear about their particular goals, they should be able to provide valid information on how and if they are getting closer to reaching their goal. Whether their goals are long- or short-term, it's necessary to know what progress is being made, so that contributors can see how their donations are impacting the community. Also, it's important to keep track of your donations and review your bank account or credit card statements closely to make sure you're only charged the amount you agreed to donate. If you didn't sign up for a recurring donation, this is a good way to keep track.
Know How Your Donation is Used
After you donate, how are you certain where your donation goes? When considering donating to a certain charity, it may be useful to contact their team to find out how they notify contributors of how their funds are being used to reach their particular goals. In some cases, you can even request that your funds only go toward certain uses.
Have a Direct Impact
If you want to support a charity, but can't provide funds, consider donating your time by volunteering or providing products a charity may need for their cause. This ensures you know the direct impact you're having with the cause or community you're looking to support. Connect with their team to hear more about what kind of support you could provide.
There are many worthwhile charities and causes in need of support, either because of a catastrophic event or for ongoing programs. When you're ready to make a contribution, take a few minutes to follow these steps, and you will have the peace of mind that your donation is being used well and you chose the right charity to support.