Many of us will reunite with family and friends in the coming weeks following months of being apart. While our attention turns away from travel precautions and maintaining physical distance, and toward making up for lost time, it's important to be mindful of how we can welcome loved ones back into our homes safely this holiday season.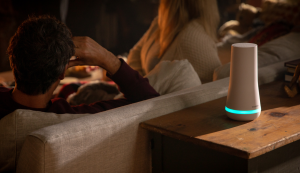 DECK THE HALLS WITH DILIGENCE
Decorating your home for the holidays is a tradition that many families look forward to and enjoy each year, however, holiday-specific décor can be dangerous.
According to the National Fire Protection Association, more than two out of every five fires spurred by décor happen because of placement in close proximity to a heat source. To avoid starting a fire in your own home, be mindful to place decorations at least three feet away from fireplaces, candles, baseboard and space heaters. If you adorn your home with a live greenery, be sure to water it regularly as dry needles are more likely to ignite.
Candles are also a cause for concern. Unsurprisingly, more than one-third of home decoration fires are started by candles. Never leave candles unattended and be sure to extinguish them before going to bed. And while seasonal lights are festive and beautiful to look at, loose bulbs and cords that are damaged leaving wiring exposed are considered incendiary.
The heightened risk for house fires around the holidays means it's critical that you test your home's smoke alarms to ensure they're working properly. It's also important to have an evacuation plan in the event of a fire. Make sure all of the members of your household are clear on escape routes and designate a family meeting place away from the home to confirm that everyone is safe and accounted for.
BEFORE "IT'S TO GRANDMOTHER'S HOUSE YOU GO"
The hustle and bustle of the holidays can provide a much-needed escape from the worries of everyday life, but homeowners should be mindful that maintaining comfort and joy isn't a priority for petty thieves.
Personal property-related crim
e spikes during the holidays. Whole home protection, like SimpliSafe, offers homeowners peace of mind while being a deterrent from porch pirates and other opportunistic individuals. If you're a first-time homebuyer, take advantage of PrimeLending's limited time offer* with the award-winning home security provider and snag a free 7-piece SimpliSafe security system* that includes key security components such as an indoor camera, a motion sensor, and entry sensors, as well as two complimentary months of SimpliSafe's most comprehensive 24/7 monitoring, perfect for alerting the police in the event of a break-in.
Other tips for protecting your property in the coming months include adding timers to outdoor and indoor lights, asking a trusted contact to collect mail and packages if you'll be away from your home for an extended period of time, not keeping gifts visible in parked cars and not sharing on social media when you're out of town.
LET IT SNOW, LET IT SNOW, LET IT SNOW
Many parts of the country will be dreaming of a white Christmas this year, and while snowman building and sledding are likely at the top of many winter wish lists, homeowners need to be mindful of responsibilities related to seasonal precipitation.
While laws vary by states and towns, homeowners are typically liable if an individual is injured on their property due to negligence. As a homeowner, it is almost always your responsibility to adequately remove snow and ice from your walkways, driveway and other parking areas. Be cognizant, too, of ice that forms on windowsills, garage eaves, roofs, chimneys and other elevated areas. As temperatures warm, falling ice and snow presents a significant hazard.
In addition to clearing s
now, using ice melt helps prevent slips and falls. Consumer Reports suggests mixing it with sand for maximum effectiveness and applying it in layers before and during storms.
For the most accurate information about requirements related to snow and ice, as well as property maintenance and upkeep, review your homeowner's policy and consult with your local government.
DON'T FUR-GET FOUR-LEGGED FAMILY MEMBERS
Between vacations and gatherings, the holiday season often allows us to spend more time at home, which means our pets receive extra TLC. While it's fun to include Fido in celebrations, the most wonderful time of the year is particularly precarious for dogs and cats.
A house stocked with seasonal sweets is enjoyable for humans, but dangerous for pets. Chocolate, and in particular, unsweetened chocolate commonly used in baking, presents a heightened hazard. According to PetMD, dogs are unable to properly digest methylxanthines contained in chocolates. While a dog's tolerance depends on its size, the type and amount of chocolate it ingests, if you're aware that he or she has consumed chocolate, contact your veterinarian immediately.
Seasonal plants present another risk to pets. You'll want to avoid kissing your mutt under the Mistletoe, and though they're pretty, Poinsettias should be kept out of reach. PetMD offers a robust list of popular plants that are poisonous for pets.
Lastly, be alert for pets eager to take a solo holiday stroll. With frequent package deliveries, visits from family and friends, and an overall uptick in foot traffic, there's an increase in lost pets at this time of year. Ensure furry friends wear tags that are clearly marked with your contact information and check microchipped pets to confirm your current address and phone number match the information on their record.
Part of making sure your home is a refuge year-round – including during the holiday season – is knowing that it's protected. If you're interested in how to best protect one of your most valuable assets and learn more about SimpliSafe's full suite of products, visit SimpliSafe.com.