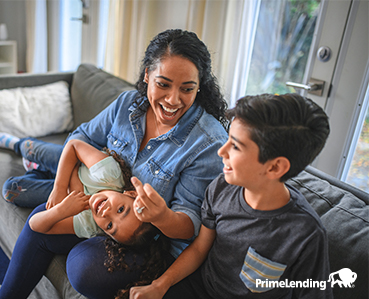 As beloved American author Laura Ingalls Wilder once said, "Home is the nicest word there is." A home not only provides shelter and safety for families to flourish; it is also an important financial investment and a proud milestone many work to achieve.
This June, during National Homeownership Month, we're going to take a closer look at the homeownership process. In honor of this exciting time, we'll be sharing tips and facts about the homebuying process, so you can prepare to purchase a home of your very own this year. It's our way of celebrating the month!
At PrimeLending, we believe homeownership, when done right, is a smart investment and good decision for your future. If you're thinking of buying a home, just remember with our help it doesn't have to be overwhelming, unaffordable or a sacrifice. We work with our borrowers to assess their unique situation and find the right home loan to fit their needs.
Whether you're looking to renovate your home, refinance your current loan for a lower rate or purchase your next home – we're here to help!
To start off National Homeownership Month, we're sharing all you need to know about applying for a home in the helpful video below.
It's been our honor to be a part of many personal homeownership stories for more than 30 years and we will continue to help our borrowers reach their homeownership goals. If you're ready to begin your homeownership journey, find a loan expert near you today.